Miami Medication Errors Attorneys
Medical Professionals Can Be Liable for Issuing the Wrong Medication
A recent study reports that between 7,000 and 9,000 people die each year in the U.S. due to medication errors. These errors affect up to 7 million people every year and foster a growing distrust between patients and the healthcare system.
Most medication errors represent systemic problems, including inconsistent care, a lack of insurance coverage, the absence of safety nets, and unwarranted variation in healthcare delivery.
Many of these errors occur when healthcare professionals fail to communicate drug orders or fail to administer the correct dosage. They could also be the result of the illegible handwriting of the prescribing physician, the wrong prescription drugs selected from a drop-down menu, or confusion over similarly named or packaged drugs. These mistakes can result in serious injuries, permanent damage, or even death.
If you have been involved in such an event, there may be grounds for compensation. Get in touch with the Miami medication error lawyers at Kaire & Heffernan for a free case evaluation. An experienced lawyer will help you determine whether or not your case has merit. Call our law firm today at 866-769-0123 or contact us online.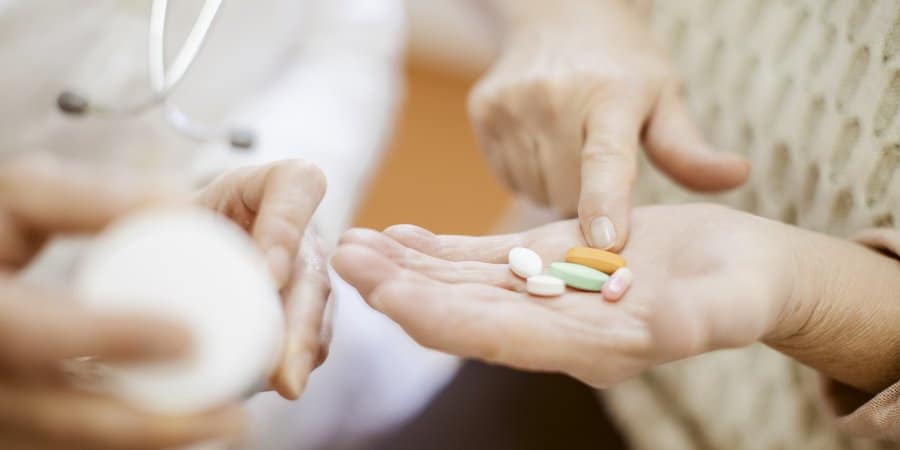 What are Medication Errors?
According to the United States Food and Drug Administration (FDA), the federal agency responsible for the safety and efficacy of medicines, medication errors are events that can result in harm to a patient or the improper use of a medication, while consumers, healthcare professionals, or patients are in control of the medication.
Under the FDA's definition, medication errors may be related to any of the following activities related to medications:
Administration;
Compounding;
Dispensing;
Distribution;
Education;
Monitoring;
Order communication;
Prescribing;
Product labeling, packaging, and nomenclature; or
Use.
Types of Medication Errors
The FDA approves a medication for medical treatment of certain medical conditions, if the medication's manufacturer demonstrates to the FDA that the medication is safe and effective in treating those conditions. The majority of medications and prescriptions and administration of those medications are indeed safe. However, sometimes things go wrong, either with the manufacture of the medication itself or with the prescribing and dispensing of the medication. The following list mentions some of the kinds of medication errors:
Allergic reactions to a medication;
Defective medications;
Doctor medication mistakes, such as prescribing the wrong medication to a patient;
Hospital medication mistakes, such as dispensing the wrong medication or dosage of a medication to a patient;
Incorrect dosage of a drug was prescribed;
Incorrect medication instructions were given to a patient by a doctor, hospital, nurse, or pharmacy;
Incorrect route of administration of medication, such as giving a medication orally instead of injecting it;
Mail order pharmacy malpractice;
Pharmacy dispensing errors;
Pharmacy negligence; or

Wrong drug prescribed
If you or your loved one experienced a serious injury because of a medication error, then you should speak with a highly skilled medication error lawyer, who can help win a large settlement from the healthcare professional, facility, or insurance company. At Kaire & Heffernan, we offer free consultations so reach out today!
Medication Error Causes
There are many potential causes of medication errors. However, the most common causes of medication errors include:
Poor communication between healthcare providers and their patients;
Medication names and medical abbreviations that sound alike;
Distraction and inattentiveness;
Illegible prescriptions; and
Confusing directions about how to use medications.
Who may be held liable for medication errors?
Depending on the circumstances of the injury, the following persons may be held liable for medication errors:
Clinics;
Doctors;
Drug distributors;
Drug manufacturers;
Hospitals;
Nurses;
Pharmacists; or
Pharmacies.
Having a team of seasoned personal injury lawyers on your side can help ensure that all responsible parties pay for their part in causing the medical error and resulting injuries.
Filing a
Medical Malpractice Lawsuit
All medication error cases are different. However, in general, under Florida law, a patient may file a lawsuit for a medication error if all of the following statements are true:
A medication error occurred;
The medication error injured the patient; and
The medication error was the result of the negligence of a medical professional, such as doctors, nurses, hospitals, or pharmacies.
Contact Our Florida Medication Error Attorneys
When a doctor, nurse, pharmacist, or other medical professional makes a medication mistake and a patient is injured, the patient may be liable for damages like medical expenses and lost wages. 
Our team of medical malpractice lawyers at Kaire & Heffernan has extensive experience handling cases involving medication errors. We will aggressively pursue justice for our clients and help them get fair compensation.
If you believe you or your loved one suffered an injury due to a medical professional's negligence, contact us today by calling 866-769-0123 or filling out an online form to set up a free consultation with one of our knowledgeable medical malpractice attorneys. 
Interesting links
Here are some interesting links for you! Enjoy your stay :)