Florida Dental Malpractice Lawyers
Quality Legal Counsel for Victims of Negligent Dentists
Here at Kaire & Heffernan, our lawyers have decades of combined experience and have recovered millions of dollars for our clients over the years. If you are a victim of dental malpractice and need legal representation, contact our law office at 866-769-0123 today to discuss your dental malpractice case.
Dentists are health care professionals. When they treat a patient, they must obtain the patient's informed consent for the treatment. If a dentist performed a treatment on you without your consent, you may have a claim against the dentist for dental malpractice.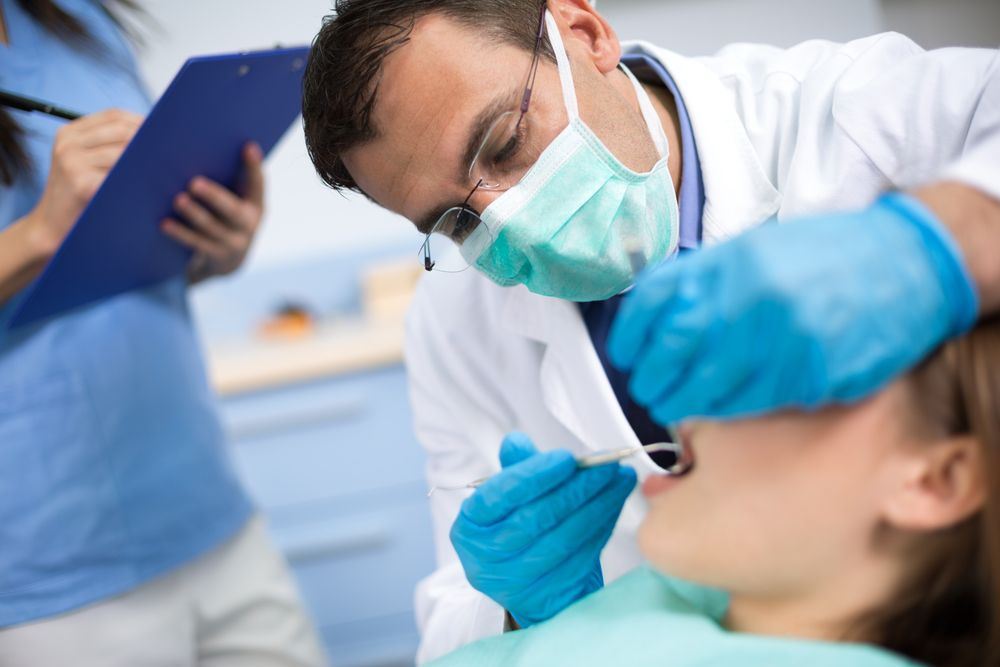 What Is Dental Malpractice?
When a dentist performs an invasive procedure such as tooth extraction or root canal with no reasonable medical purpose and no consent, they have committed dental malpractice. In other words, if a dentist does not obtain a patient's informed written consent before performing an invasive dental procedure, they are committing dental malpractice.
In other cases, dental malpractice occurs when the dentist obtains proper informed consent from the patient, but the dentist performs the treatment negligently, and the dentist's negligence harms the patient.
Under Florida law, the dentist must treat the patient with the same degree of care, skill, and treatment as a reasonably prudent dentist would under the same or similar circumstances. That standard does not mean that a dentist can, or is required to, guarantee any particular results for the patient. However, the dentist's conduct must meet an objectively reasonable standard.
Thus, in order to recover on a malpractice claim against a dentist for negligence, you must show that:
The dentist's treatment of you did not meet the standard of a reasonably prudent dentist under the same or similar circumstances;
The dentist's failure to act reasonably caused your injury; and
You suffered damages as a result of the injury.
Dental malpractice is similar to medical malpractice.
Therefore, if you believe you were harmed by a dentist, orthodontist, or oral surgeon, you should consult an experienced dental malpractice attorney about whether you have grounds to file any dental malpractice lawsuits.
Common Florida Dental Malpractice Cases 
Some common types of dental malpractice include the following:
Delaying diagnosis or treatment;
Failing to diagnose or treat oral conditions;
Failing to keep accurate records about each patient, including any complaints from the patient;
Failing to warn the patient of all the risks associated with a certain dental procedure;
Improperly prescribing medications for a patient;
Inappropriately touching a patient;
Mishandling anesthesia or other medications;
Negligently performing dental procedures;
Performing dental procedures for which the dentist is not licensed or qualified;
Performing dental procedures for which the patient did not consent;
Performing dental procedures on the wrong tooth; or
Performing unnecessary dental procedures on the patient.
Dental Malpractice Injuries
Dental malpractice can result in a broad variety of harms, including:
Broken teeth;
Infection after surgery or treatment;
Injuries caused by anesthesia or other medications;
Injuries caused by broken or faulty instruments;
Permanent damage to the nerves in the tongue, jaw, chin, or lips;
Permanent loss of feeling or taste;
Permanent structural damage;
Tooth extractions;
Wrongful death
Our specialized attorneys provide expert guidance and advice for the above-mentioned dental malpractice cases. Contact our office today to schedule a free consultation for filing dental malpractice claims.
What Can a Patient Recover in a Dental Malpractice Lawsuit?
If a patient suffers an injury due to a dentist's negligence or misconduct, that patient may be able to recover compensation for the following damages:
Medical costs to treat the injury;
Lost wages;
Value of future lost wages;
Pain and suffering; and
Loss of consortium.
Florida's Statute of Limitations for Dental Malpractice
In Florida, patients injured by dental malpractice have a limited amount of time in which they can file a dental malpractice claim. You have two years from the time your injury happens or two years from when you discover your injury to file a claim. It is best to contact an attorney immediately. If you don't, you may lose out on valuable time to collect evidence and develop a winning strategy. This limit is called the statute of limitations.
If you have suffered harm from dental or medical malpractice, you must file your case within that time period, or you may be barred from suing the dentist. Therefore, as soon as you discover an injury from the dental treatment you received, you must immediately contact our dental malpractice attorneys to help you pursue your claim.
Contact Experienced Florida Dental Malpractice Lawyers
If you have suffered an injury due to dental malpractice or believe you may have, please get in touch with a Florida dental malpractice lawyer from Kaire & Heffernan today for a free, confidential consultation about your case. You may contact us online or call us at 866-769-0123.
Interesting links
Here are some interesting links for you! Enjoy your stay :)